If you're looking to pursue a career in Engineering, Geology, Science or Management within the petroleum sector, you may be interested in the PTDF scholarship programme. Established as a special purpose fund to promote local manpower development in the oil and gas industry, the Petroleum Technology Development Fund provides training for Nigerians to qualify as graduates, professionals, technicians and craftsmen.
Before the establishment of the PTDF, the government had taken legislative actions requiring international oil companies to employ and train Nigerians, with the goal of eventually having Nigerians take over the running of the industry from exploration to marketing.
The PTDF is not only focused on providing training and education to Nigerians, but also on developing and upgrading local institutions to ensure that the country has the necessary infrastructure to support skilled and competent participation in the industry. Through research and adaptation of technology, the PTDF is committed to promoting the development of material input required by the industry using local raw materials and indigenous researchers.
If you're interested in applying for the PTDF scholarship programme, the process is straightforward. Simply follow the step-by-step guide provided by the programme to ensure that your application is complete and submitted on time. With the support of the PTDF, you may be able to pursue a rewarding career in the oil and gas industry.
How to Apply For PTDF Scholarship in 10 Steps
How to Apply – Step 1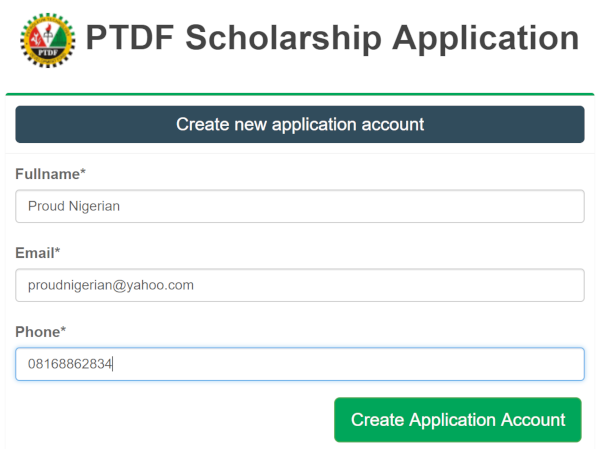 Instruction
Visit URL to create application account and fill in your details.
An email with instructions on how to login and set your password will be sent to the email address you entered.
How to Apply – Step 2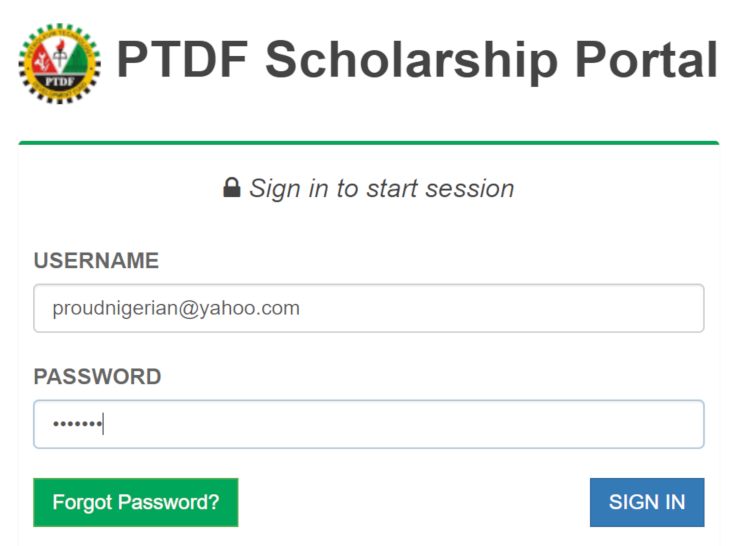 Instruction
Login with your email as username and the password you created following the instructions sent to your email address.
How to Apply – Step 3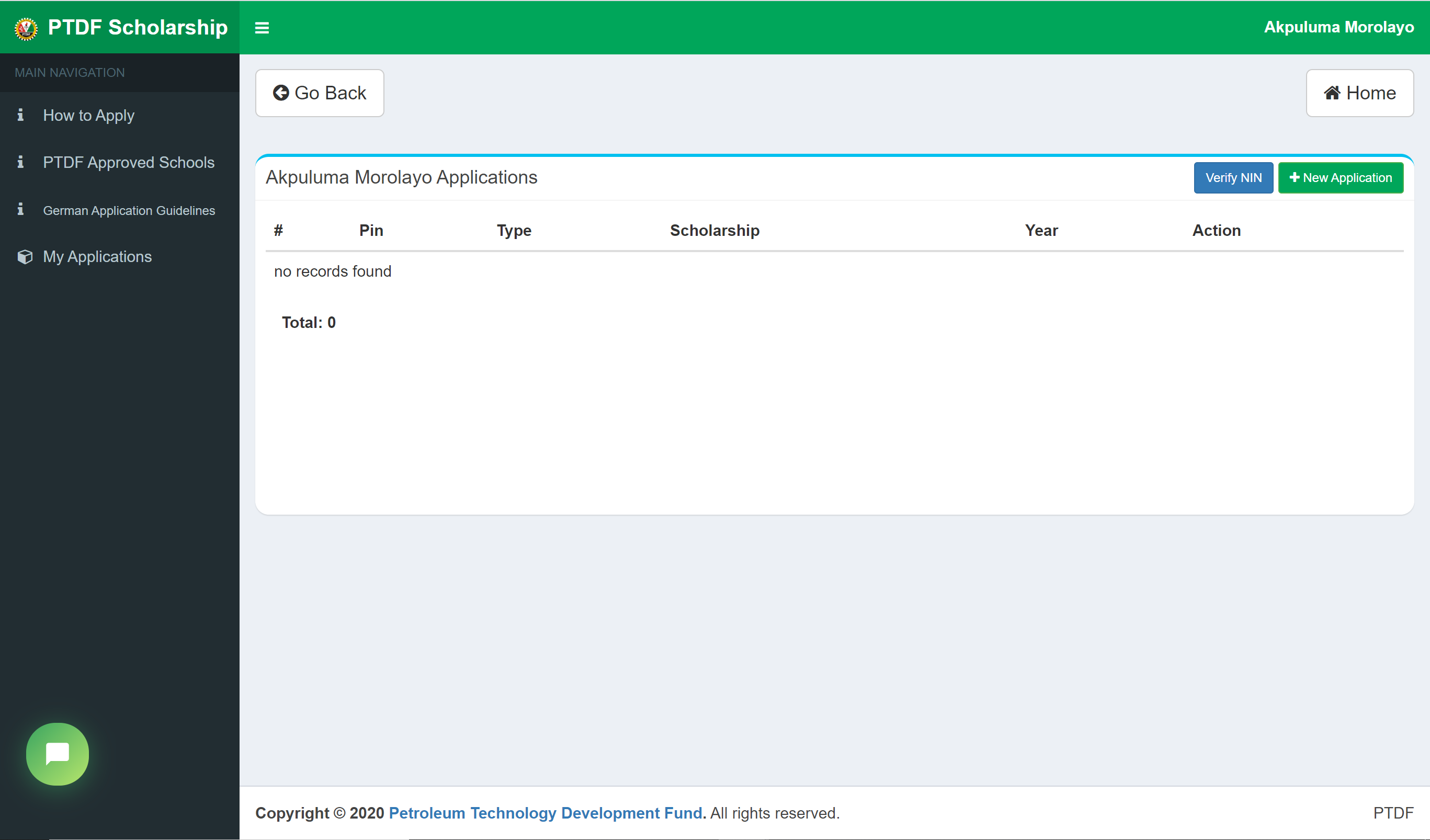 Instruction
Click Verify NIN button before you start a new application.
How to Apply – Step 4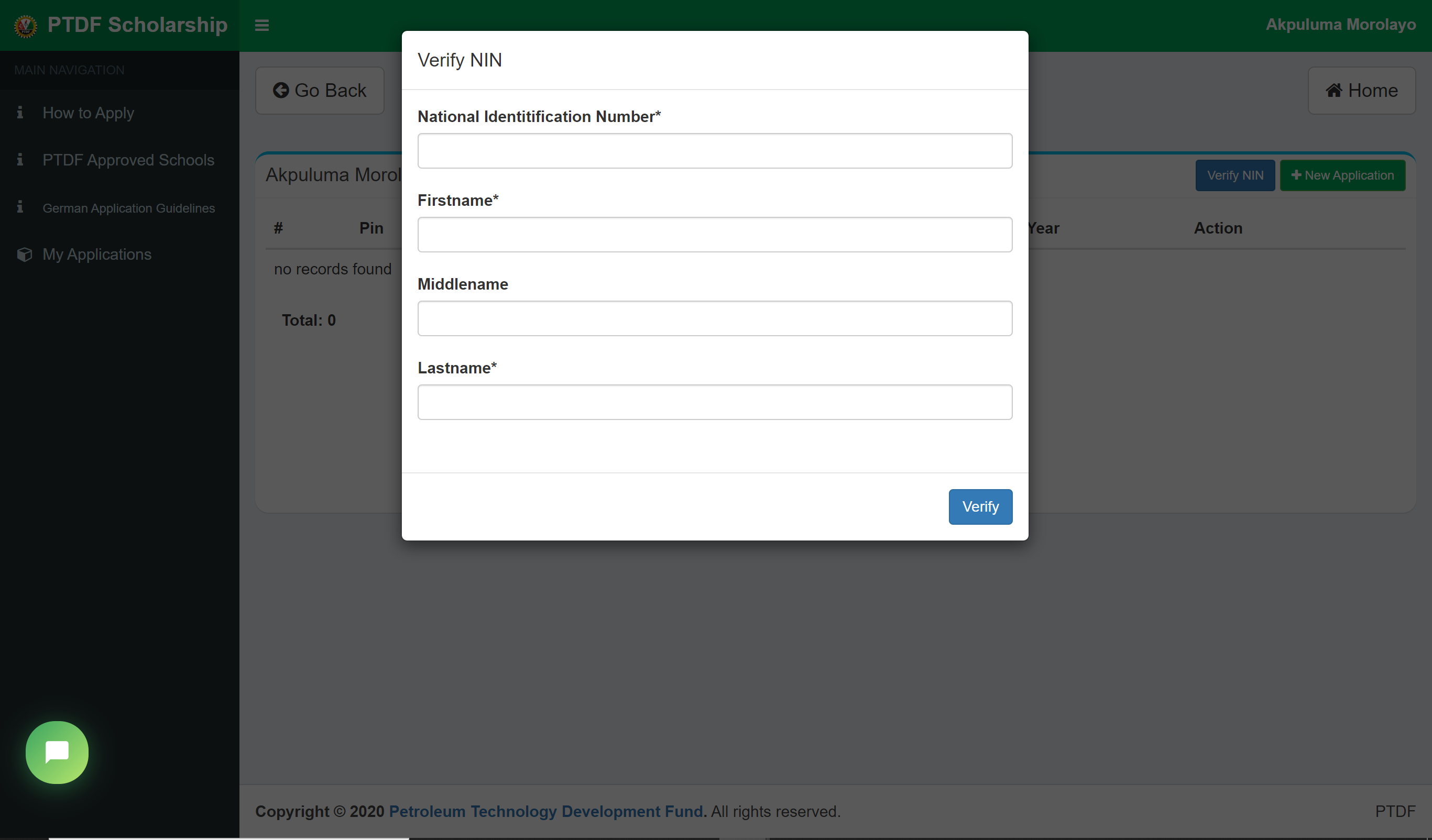 Instruction
For those that are just verifying their NIN, fill the fields and agree the terms (charges may apply).
If you have tried to verify your NIN and it was not successful do not try the second time as you will be charged twice. Click on the red button with text Click here for all failed NIN verification then enter you payment transaction reference and NIN to complete the verification.
For any NIN related issues contact iss.applications@ptdf.gov.ng
How to Apply – Step 5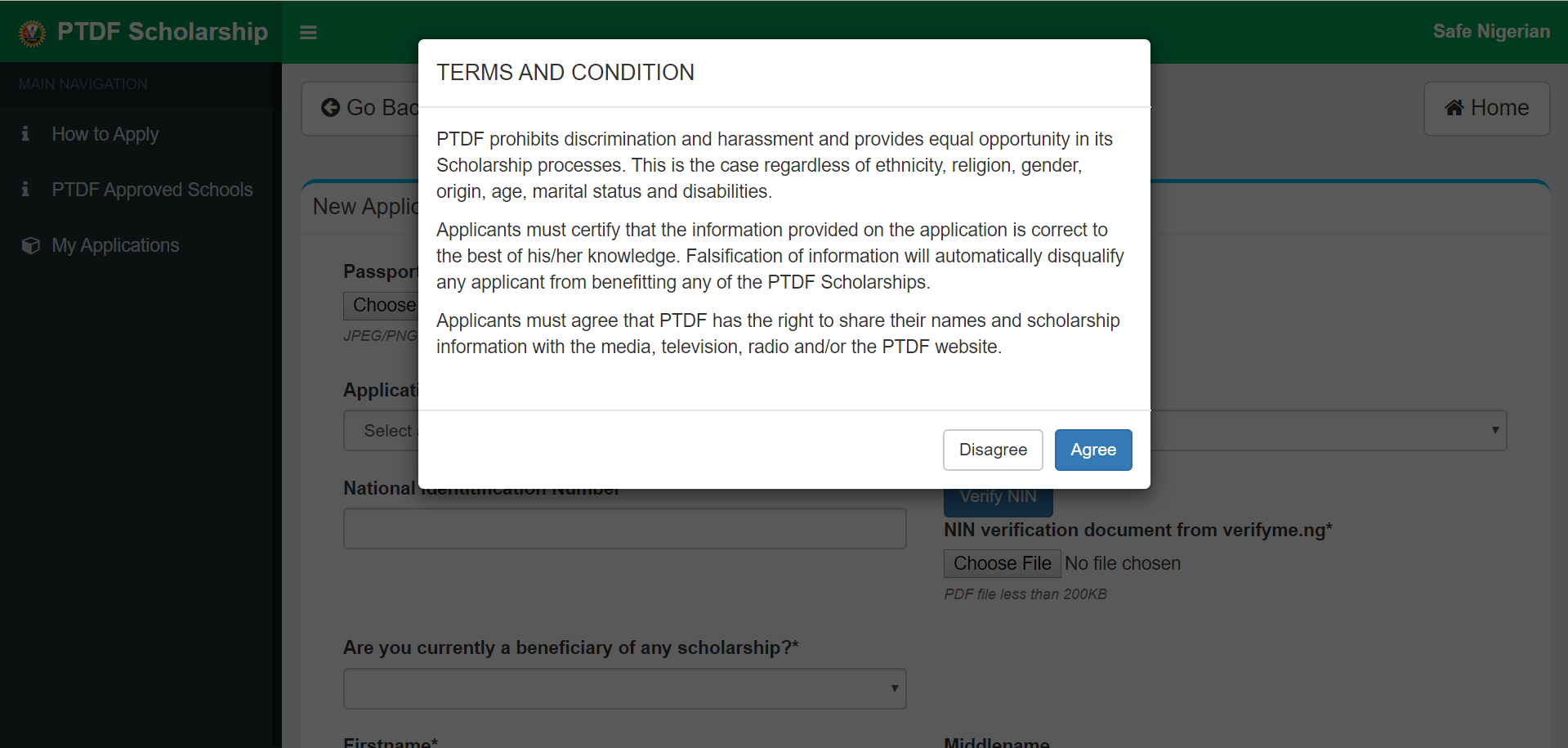 Instruction
You will be required to accept or decline the disclaimer. You are required to read and accept the terms and conditions to continue with the application or if you do not agree simply decline and end your application.
How to Apply – Step 6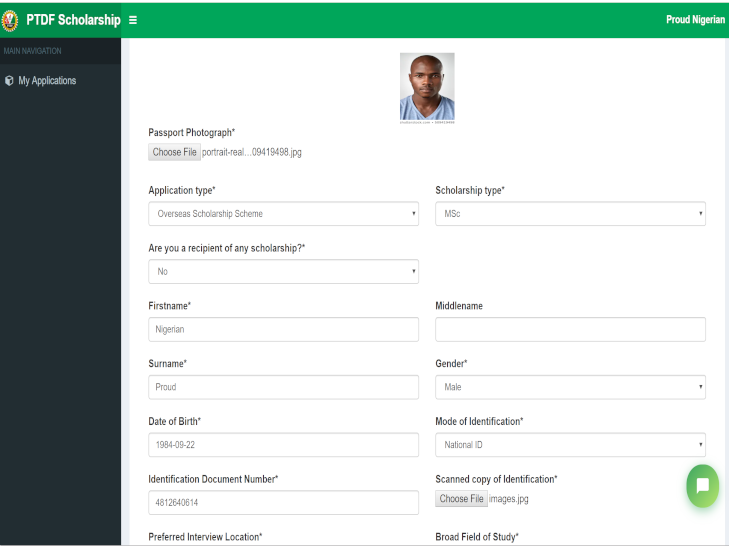 Instruction
You will be required to fill all fields here. Please take note of all file formats and uploads, if the file uploaded does not meet the requirement you will experience error.
How to Apply – Step 7
Instruction
Course Information
You will be required to accept or decline the terms and conditions stating that PTDF has the right to award another University that is different from the ones you select in this application. Then also you will be required to choose your first second or third choice University and courses.
Please note: If your first choice is a German University, you must choose Abuja as your choice for interview. You are also required to upload your statement of purpose (for MSc applicants)/Research Proposal (For PhD applicants)
How to Apply – Step 8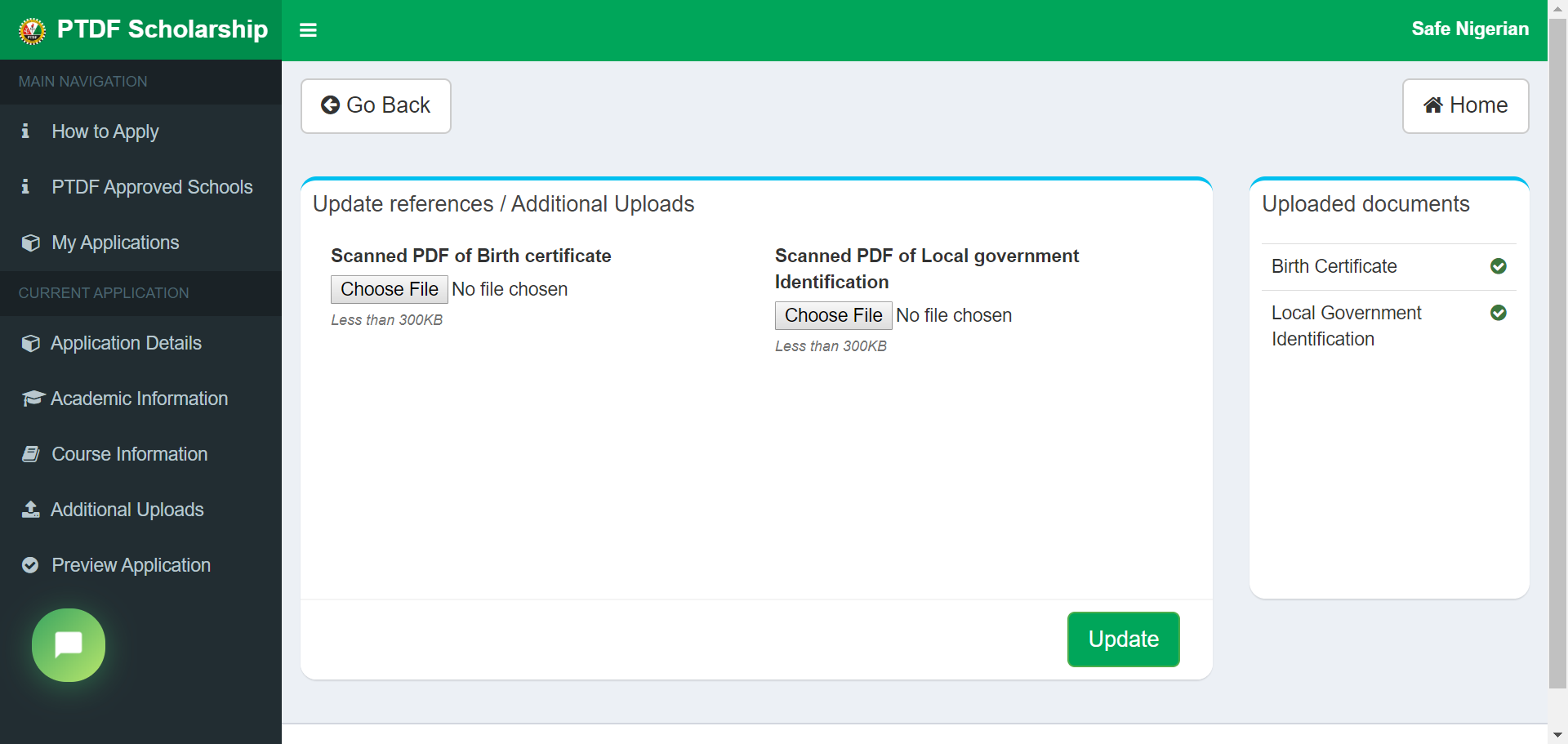 Instruction
Additional Uploads
Additional Uploads, you are required to upload additional documents; birth certificate, LGA certificate,
Please note that PDF sizes should be less than 300KB
How to Apply – Step 9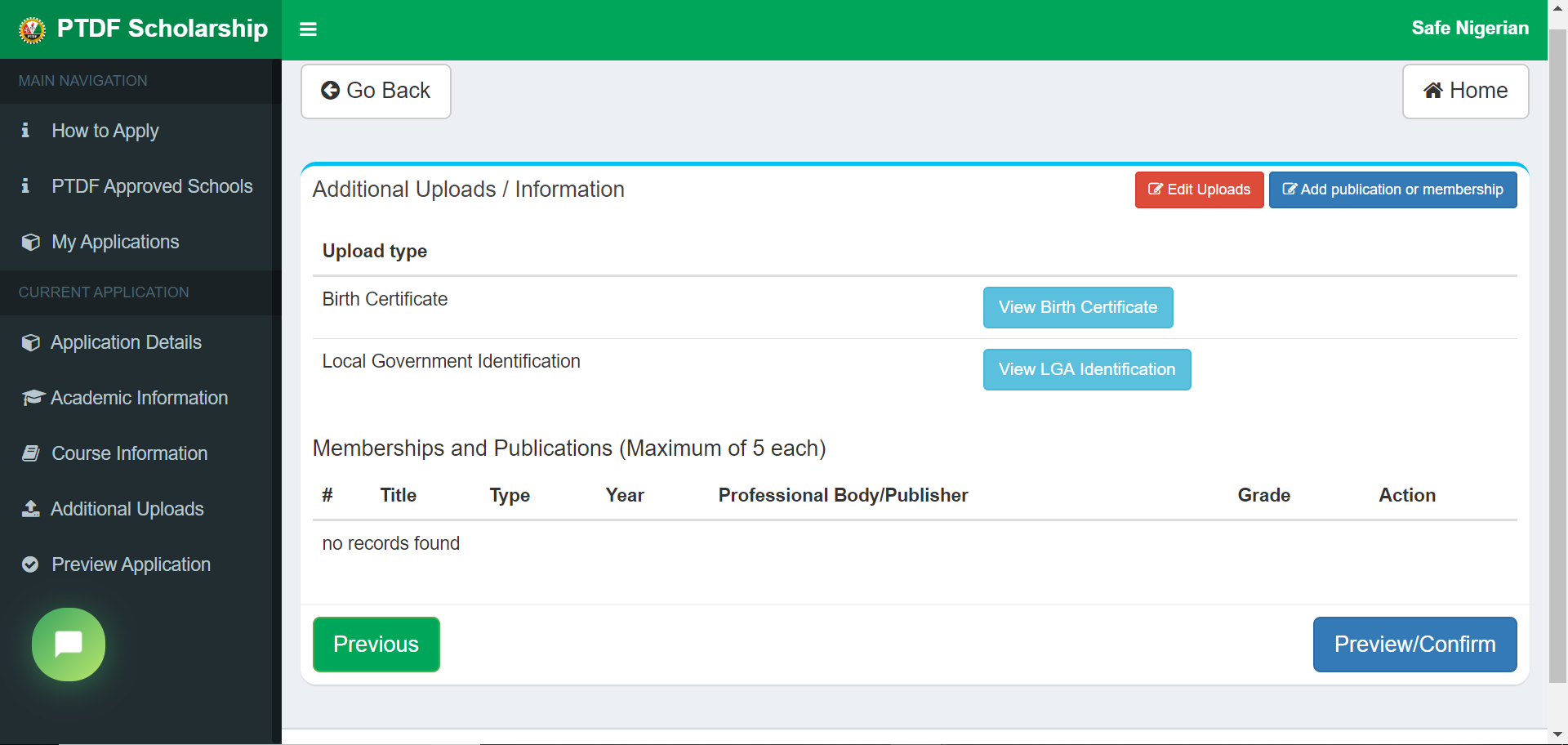 Instruction
Professional Membership and Publications
You will be required to upload journal/publication (maximum of 5), academic membership of any professional body (maximum of 5).
How to Apply – Step 10
Instruction
Preview Application
Preview application and ensure that there are no mistakes before submission. Once application is submitted, you can no longer edit.
Application Deadline:
The application deadline for the PTDF Scholarship Programme varies depending on the university and program. Applicants should check the specific deadline for the program they are applying to on the PTDF Scholarship website.
Goodluck!