Are you in need of a USA number for WhatsApp verification, call, SMS and any other website verifications? or you want to venture into selling USA numbers for as high as $5 – $10 Here's an article on how to quickly get a free USA number for sell, WhatsApp verification, call, SMS and any other website verifications.
There are many free USA number providers out there, most are free, others are paid service. Incase you are looking for:
How to get a USA Number for free
How to get a USA number for Website Verifications
How to get a USA number for whatsapp verification
How to get a USA number in Nigeria
How to get a USA number for calls and sms and many more
This article will provide the top 10 USA number providers both free and cheap ones and also ways to get these foreign numbers, kindly note that you can most times get other country numbers from these list like UK, Germany Number etc but our main focus is the USA number, so buckle up and lets get down to business.
How to Get a Free USA Number for Online Verifications, Call and SMS
To get this done, you'll need to have a USA number ready at your disposal and if you don't have one, you can quickly use the few methods below to get a free USA number for free in Nigeria. I'll only give you just two methods you can use in getting a free USA number, they work perfectly but the first method is the best but a third party is needed and that person must be in the USA.
Method 1: Getting A Free USA Number for WhatsApp On Google Voice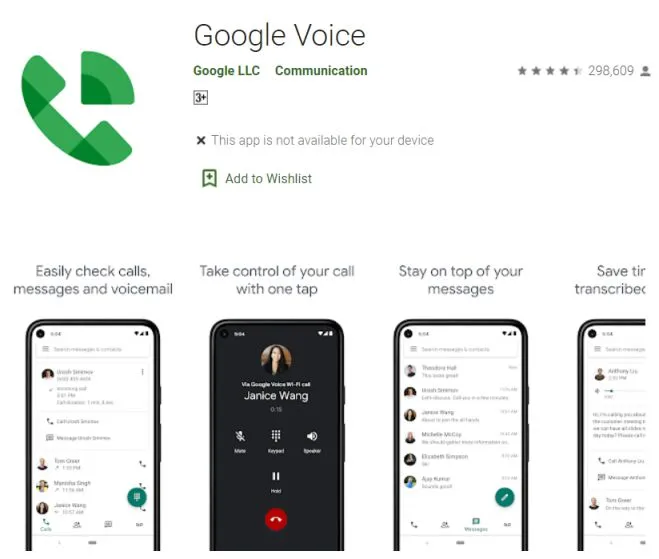 Google Voice is a web-based communication platform that offers a range of features for making and receiving calls and texts. It allows you to create a free virtual phone number that can be used on any device, including your computer, tablet, or smartphone.
With Google Voice, you can make and receive calls and texts to and from any number in the US and Canada for free. You can also customize your phone number by choosing a unique area code or vanity number.
In addition, Google Voice offers a range of features, including voicemail transcription, call recording, and call forwarding. It also integrates with other Google services, such as Gmail and Google Calendar, making it a versatile and convenient tool for personal and professional use.
Another advantage of Google Voice is its strong privacy protection features, allowing you to keep your real phone number private while still being able to communicate with others.
Google Voice is arguably the best virtual USA phone number you can use on WhatsApp and so far the only number that works perfectly across any verification process like websites verification e.g usercrowd – i used google voice number to verify my usercrowd account and i have earned more than $100 plus from usercrowd, you can follow these article on How to Make $100 by Taking Online Tests on UserCrowd, kindly note that you can also use google voice number to open a foreign whatsapp account, call and also send SMS.
Before you can own a Google Voice number, here's what you need to do below:
Open your VPN app and connect to any USA location, then after connecting to the preferred location. Open your Gmail app, then click on the right topbar icon, then scroll down and click on Add Another Account > Click on Google > Click on Create Account. Input your details and use your Nigerian phone number to receive the OTP Code.
Once you're done with that, now you'll need to download the Google Voice App, you can download it via the app button below. But make sure the new email you created is the default email on your Google Play Store App.
Now launch the Google Voice App, while you're still connected to your VPN. You'll be asked to pick the email you want to sign in with and use the newly email you created. Then you'll need to select the location you want the USA number from, you can choose anyone.
After selecting the location, you'll be asked to input a number to receive OPT code. For this, you'll need to reach out that your friend or family to provide their real USA number, then once they give it to you, you can input it in and the OTP code will be sent to it.
Once you get the OTP code, input it and your account has been verified successfully. Now click on your profile in the Google Voice App and you'll see your USA number there. You can use the Google Voice App to make calls and also text for free
Download Google Voice App from this Link (.apk) | Visit Google Voice Website
Follow the next page to see how to get a free USA number from Textnow incase google voice didn't work for you, don't forget that i am sharing the top 5 ways to get a USA Number Whatsapp and other online verifications.