Method 3: Getting A Free US Number on Textfree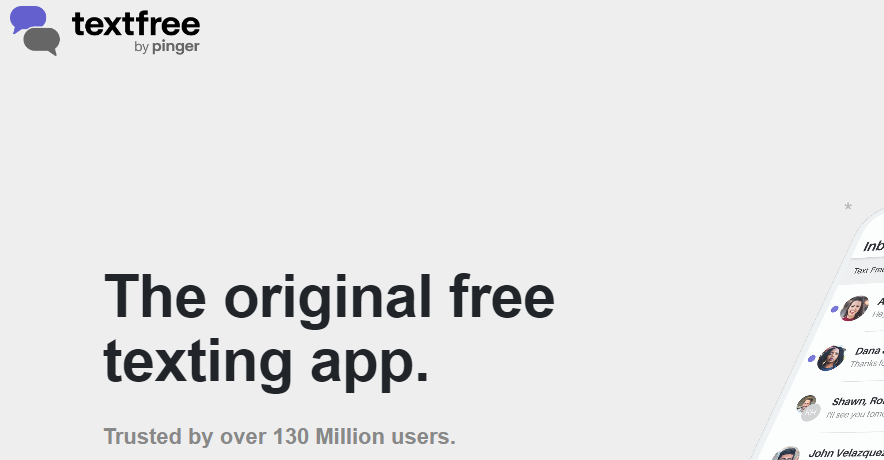 Textfree is a mobile application that provides free texting and calling services in the United States and Canada. The app allows users to create a virtual phone number that can be used to make and receive calls and text messages without the need for a cellular plan.
Textfree is designed to work on both Android and iOS devices and is available for free download from the respective app stores. The app has a user-friendly interface and is easy to set up. Users can choose from a list of available area codes to create their virtual phone number, and can also customize their messaging experience with different themes and backgrounds.
One of the key features of Textfree is its ability to provide users with unlimited free texting and calling services. This is especially useful for people who don't have a cellular plan or who want to keep their phone usage separate from their personal number. The app also offers in-app purchases for additional features, such as the ability to remove ads or to use the app without a Wi-Fi connection.
Another benefit of Textfree is its group messaging feature, which allows users to create and participate in group chats with their friends and family members. The app also supports MMS messaging, which means that users can send and receive picture messages and videos.
Overall, Textfree is a useful app for anyone who needs to communicate with others but doesn't want to pay for a cellular plan or use their personal number. The app is reliable and easy to use, and provides users with a range of features and customization options to enhance their messaging experience.
Textfree adds a second line to your Android or iPhone for free. After installing the app, you can get a second number that delivers unlimited texting for free and 60 minutes of voice calls per month. And while the ads can be pretty intrusive, you can extend Textfree to be ad-free inexpensively. You can also buy additional time, such as 100 minutes for $1.99. Remember that if you go with the ad-based service, you need to use your number regularly or you'll lose access to it and need to sign up again with a new number.
Visit Textfree Website |Download Textfree Mobile (apk) | Download Textfree IOS App
Follow the next page to see how to get a free USA number from Dingtone incase Textfree didn't work for you, don't forget that i am sharing the top 5 ways to get a USA Number for Whatsapp and other verifications.