Method 4: Getting A Free US Number on Dingtone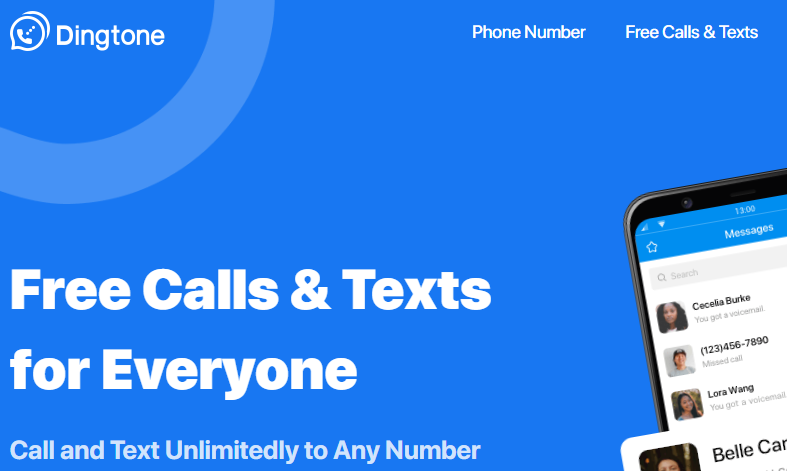 Dingtone is a mobile app that allows users to make free calls, send text messages, and share multimedia content with other Dingtone users. The app uses Voice over Internet Protocol (VoIP) technology to provide its services, which means that users can make and receive calls and messages over the internet, rather than using traditional phone lines.
One of the most notable features of Dingtone is that it offers users a free US phone number, which they can use to make and receive calls and messages from anywhere in the world. This is particularly useful for people who want to communicate with friends, family, or business contacts in the US, but who live in another country.
In addition to its free calling and messaging services, Dingtone also offers a range of other features, including:
Cheap international calling rates: Dingtone offers low rates for making calls to countries around the world, making it an affordable option for people who need to make international calls on a regular basis.
Group calling: Users can create group calls with up to 100 participants, making it easy to connect with multiple people at the same time.
Call recording: Dingtone allows users to record their calls, which can be useful for business or personal purposes.
Custom voicemail greetings: Users can create custom voicemail greetings for their Dingtone number, which can help them to personalize their communication with others.
Overall, Dingtone is a useful app for people who want to stay connected with others around the world, without having to pay high fees for traditional phone services. Its free US phone number and low international calling rates make it a popular choice among travelers, expats, and businesspeople who need to communicate with contacts in different parts of the world.
You can get a free phone number from Dingtone that includes unlimited voice calls and text messages, as long as you are willing to tolerate in-app ads interrupting your experience. Moreover, if you don't use the app regularly, you can lose your number. If you want to place international calls, you can purchase Dingtone credits or earn credits for free by doing things within the app, like watching ads or referring other users.
Visit Dingtone Website | Download Dingtone App (apk) | Download The IOS App
Follow the next page to see how to get a free USA number from Textme incase Dingtone didn't work for you, don't forget that i am sharing the top 5 ways to get a USA Number for Whatsapp and other verifications.